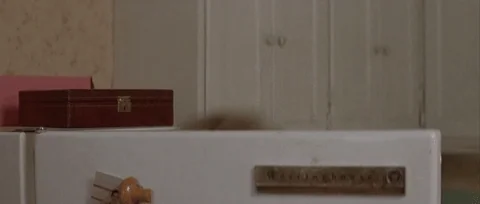 Welcome to the Logik.tv Flame Forums! We're so glad you are here. Here are a few resources to get you started.
Rules of Logik
We only have 2 rules here at Logik.
Try hard.
Be kind.
Everybody gets to complain once and only once about Flame bugs UNLESS they join the Autodesk Beta Program.
Any Flame Hotkey users not following the rules will immediately be subjected to public ridicule (I get the irony) and be forced to use Smoke Hotkeys for a period of no less than 13 days and no more than 256 days.
Any Smoke Hotkey users not following the rules would be impossible since Smoke Hotkey users are perfect in every way.
Posting Instructions
Before you post, please search to see if someone has already asked your question. There's a good chance someone has and this can get you sorted sooner.
When posting, provide as much detail as you can especially if you have a Flame specific technical question or problem. Include your software version, hardware, and as much detail as you can recall. High quality questions receive high quality answers.
Topic titles need to be as specific and precise as possible. Think of how future you or someone like you could benefit someday from a thoughtfully curated topic title. Don't make your title "Flame help" or "Batch question."
Please
Our Logik Forums is built upon a professionally managed and hosted Discourse instance. Check out our Forums New User Guide for more information.
Whilst the Forums are designed and optimized to run in a browser for both mobile and desktop, if you prefer a slightly more app-like experience on mobile, we've got you covered.
Who is Logik
Logik is owned and operated by Andy Milkis and Randy McEntee. We're full-time Freelance Flame Artists and operate Logik before work, during lunch, in between renders, and after work. Flame Logik LLC is a registered business in the State of Illinois.
If the Logik Forums are our Library, the Logik Discord is our pub. We've got a vibrant and active community of Flame Artists across the globe. Free screen sharing, voice and video calling between Flame Artists.
Our weekly live webinar with industry guests, Autodesk developers, Flame Artists, feature features and more.
High quality pre-recording training videos.
Built by our very own @MikeV, the Logik Portal is installable community repository of Python scripts, Batch Setups and Flame Archives accessible from within the Flame Application.
Supporting us means you recognize that we are Flame Artists, just like you, with demanding clients and ridiculous schedules. Supporting us helps us cover hard costs like domain name registration, website hosting of multiple URLs, officially hosted Discourse and Discord servers, streaming gear, merchandise, travel for in-person events and user groups, and more. We share because we care, and this helps us share 24/7/365.
Please support the people and companies that support Flame Artists! They make everything you see here possible.
Check out The Logik Podcast.
From time to time brave women and men come forth to battle each other in the BorisFX Arena, live, in front of a hostile audience.
Get your Logik tees, mugs, hats, stickers and more.
Fill out our Salary and Wage Survey and browse Flame Artist salaries from across the globe.
Check out our Career Path article for a structured breakdown of Flame experience levels.